Fast, free, no-contact delivery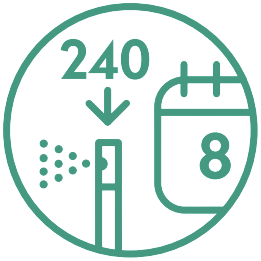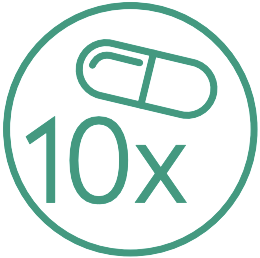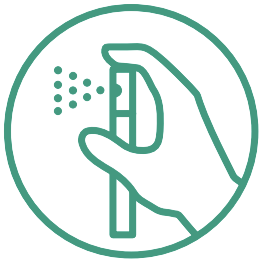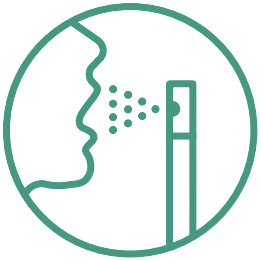 Sprayable dietary supplement for a stronger immune system.

13,5 ml l 240 sprayable dozes l 240 days supply

Serving Size: 1 Spray (0.05ml) Amount per Serving% DV**

Vitamin D3 (Cholecalciferol) 1000IU / 25mcg 500%
Fortivitum® Vitamin D3 is an eight-month supply for everyday use of Vitamin D for a stronger immune system. Just one spray a day and you are covered. On package will last for up to 240 days. It is small and easy to use, it has a pleasant taste and can be used by all the family.

• 1000 IU of Vitamin D3 a spray;




• Helps support a healthy immune system and bone health;




• Helps you to prevent Vitamin D deficiency;




• Contribute to the normal absorption of calcium, iron, magnesium, phosphate, and zinc;




• Enables your body to absorb calcium for the formation of strong healthy teeth and bones;




• Important to your normal muscle function;




• Supports the health of your brain and nervous system;




• Helps support a healthy immune system and bone health;




• Delivered directly into the bloodstream, bypassing the digestive system that ensures fast and effective absorption;




• Effective alternative to tablets and capsules;




• All ingredients are natural, no artificial sweeteners;




• Good taste, easy to use, and travel-friendly;




• Suitable for children and adults;
Vitamin D3 (Cholecalciferol); Peppermint extract (Folia Menthae Piperita); Steviol glycoside; Purified water; Glycerol; Mid chain triglycerides; Potassium sorbate
Getting sick or infected often




The feeling of fatigue and tiredness




Bone and back pain




Feeling depressed




Impaired healing of wounds




Weakened bones




Hair loss and weakness




Aching muscles
Fortivitum® Vitamin D3 is an eight-month supply for everyday use of vitamin D. Just one spray a day and you are covered. On package will last for up to 240 days. It is small and easy to use, it has a pleasant taste and can be used by all the family.
Food supplement can not be used as food alternative.

Keep on cool dry place. Keep away from children.

A varied and balanced diet and a healthy lifestyle are important.

Do not exceed recommended daily dose.