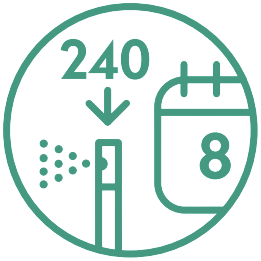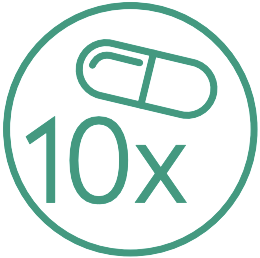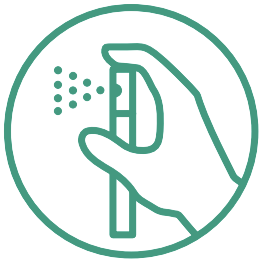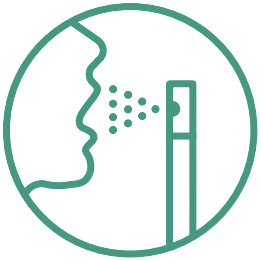 Fast, free, no-contact delivery
Dietary supplement for stronger immune system and anti-inflammation
14 packs with 1 gram l 14 days supply
• Energy and immune system boosting;
• Three natural ingredients: honey, hemp seed oil, and "Open Cell" spirulina;
• Highest content of natural antiviral and anti-inflammatory elements;
• High amount of vitamins and minerals;
• Pleasant taste;
• "Open Cell" Spirulina: certified highest quality spirulina processed with patented "Open Cell" technology. This technology adopts electromagnetic frequencies to break down spirulina cell membrane and release active elements into the solution, thus allowing the human organisms to absorb otherwise hardly absorbable materials.
• Hemp Seed Oil: produced in an ecological farm in Lithuanian rural area provides Fortivitum Green Honey with so much needed by our organisms Omega 3, 6, and 9 acids which are the best food for your brain.
• Honey: collected in forests of Lithuania honey works as a natural conservative which protects released proteins and fats from the environment, also it provides a great taste.
Active elements (per 1 g of product):
• From Spirulina:
• Phycocyanin - C - 12.1 mg;
• Allophycocyanin - 30.9 mg;
• Phycoerythrin - 12.32 mg;
• Chlorophyll - A - 1.9 mg;
• Chlorophyll - B - 4.4 mg;
• Beta - Carotene - 1.72 mg;
• Zeaxanthin - 1.43 mg
Getting sick or infected often




You are sick right now with flu-like symptoms




You have inflammation problems




You have problems with the gut




General weakness, tiredness




Herpes
Recommended using one pack (1 gram) a day. Tear/cut open the pack, take out the content with the spoon, and place it in your mouth. Keep in mouth until dissolved or swallow. Best to use before a meal, wash down with a glass of water.
Food supplement can not be used as food alternative.

Keep on cool dry place. Keep away from children.

A varied and balanced diet and a healthy lifestyle are important.

Do not exceed recommended daily dose.